Settling in a new country and a new home is always difficult. Realizing this, Offenburg University of Applied Sciences in cooperation with the City of Offenburg initiated the Senior Service program.
The members of the Senior Service are local citizens interested in fostering intercultural understanding, and they work on a voluntary basis. Organized city tours and informal get-togethers give students the opportunity to discuss topics of everyday life in Germany and Offenburg. Students may also be invited into the Senior Service members' homes or attend cultural events with them. The Senior Service may sometimes be able to help you in locating internships or even in finding a job. And of course you'll also have the opportunity to practice your German language skills while participating in these activities.
Started in 2002, the Senior Service was the first of its kind in Germany and has been going strong ever since. The City of Offenburg has recognized the importance of this program especially in view of a globalized economy. In 2005, the Senior Service was awarded a respectable prize for its volunteer commitment by the Bundesnetzwerk Bürgerschaftliches Engagement ("National Network for Civil Society"), and in 2010 it was awarded by the Association for the Promotion of Science and Humanities in Germany. In November 2022, the project received the prize of the German Foreign Office for excellent support of international students in Germany.
A great number of students have benefited from the Senior Service, and the relationships that are formed with its members often become enduring friendships across generations and cultures. The Senior Service is a crucial reason why international students come to feel at home here in Offenburg.
The Members of the Senior Service have more to offer than just help and advice, but provide a warm feeling and plenty of knowledge from their years of experience. If you put in the effort, this people will become your friends or even family.
[ More ]

That's why I'm happy to be here celebrating the 20th anniversary of the Senior Service with all of you. In this day and age, all kinds of information can be found on the internet. Government offices, opening hours, translating tools. In a way, you could say people are more capable to be self-sufficient now more than ever. But as a foreigner in Germany, I assure you that can be a hard and lonely process. But the members of the Senior Service offer their time, help, and company to us, international students, to make it easier. Therefore I encourage the current and upcoming students of Hochschule Offenburg to join the events with the Senior Service.

Four years ago, I came to Offenburg for the first time and during my first month I met Erich and Christine Wagener along with a funny group of people who became good friends to me. Four years later, I'm happy to say we have kept in constant touch and if it hadn't been because of their help and advice, it wouldn't have been this easy for me to stay in Germany. Erich would read and correct my CV and my job applications. Christine has cooked the most delicious German food and baked the most beautiful cakes I've eaten so far. Both of them became really important people to me, became my family. We have celebrated birthdays together, they have met some of my family, and have helped me in too many ways to count.

So I want to finish by saying thank you Christine and Erich, I love you so much. And thank you to Hochschule Offenburg and the members of the Senior Service for this collaboration. Without it, I wouldn't have met my German family.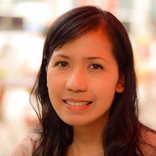 Senior Service Offenburg... It's a very good organization full of kind, creative and lovely people.
[ More ]

It has blessed my life especially during my stay in Germany...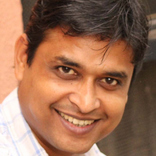 The members of the senior service are like another wonderful jewel in the crown of the Hochschule Offenburg.
[ More ]

They are friends, philosophers and guides for the international students.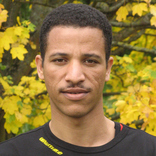 I dont't have a word to express my feelings about Senior Service, but it always made me feel at home whenever I would meet 'my' member.
[ More ]

I had the same feeling as when I talk to my mum.