Process Engineering
The MPE program equips students with advanced knowledge in chemical and thermal process engineering, biotechnology or food technology
Offenburg University enjoys an excellent reputation and consistently high ratings in nationwide rankings. Offenburg is a smaller university, and hence students benefit from the advantages of a manageable educational facility with personal attention from instructors. Offenburg University also offers comprehensive services and close integration with the regional economy.
The Master's program Process Engineering (MPE) is a double-degree program, organized jointly by Offenburg University and the University of Warmia and Mazury (UWM) in Olsztyn - a traditional university with a strong focus on research in Poland.
In three semesters, the MPE program equips students with advanced knowledge in chemical and thermal process engineering, biotechnology or food technology. Additionally, they receive training in the intercultural competencies that are essential qualifications in process engineering's increasingly multicultural environment.
The winter semester takes place in Offenburg and the summer semester in Olsztyn/Poland. The Master's Thesis can be written either at one of the participating universities or externally in a suitable company or institute.
The main objectives of the MPE study program are to:
Reviewing Objectives
strengthen the engineering skills of students in future oriented areas of process engineering
foster a holistic understanding of the global socio-economic environment through mediation and economic aspects of intercultural competence
prepare students for either a career in science and research or for leadership positions in private industry or public service
University of Warmia and Mazury (UWM)
The 2005 innaugurated laboratories of the department of Environmental Biotechnology at the UWM in Olsztyn are prepared for you to investigate:
Environmental impacts
Toxicology (especially with regard to the fishing industry and landfills)
Water and sludge treatment
Genetic engineering
Biopolymers and biofuels
Since March 2016, the newly added department of Food Technology offeeres lectures and labs in modern, well-equipped technology halls, focusing on:
food physics and rheology
food quality and safety management
basic nutrition
novel food products
Offenburg University
Offenburg provides research oriented education with strong practical oriented elements focusing on
Gasification, pyrolysis and combustion of biomass
Production, purification and storage of biogas
Effect-related environmental analysis‌ 
In three semesters the master's degree program Process Engineering (MPE) equips students with an advanced knowledge in chemical and thermal process engineering and biotechnology. Additionally, they receive important training in the intercultural competencies that are essential qualifications in process engineering's increasingly multicultural environment.
The MPE program is operated jointly by Offenburg University in Germany and the University of Warmia and Mazury (UWM) in Olsztyn in Poland. The curriculum provides for three semesters comprised of two semesters of theoretical study and one semester for writing a master's thesis.
Winter semesters take place in Germany and summer semesters in Poland. The master's thesis can be written at either university, another institution, a research institute, or industrial enterprise at a location of your choice.
The individual courses in the program are grouped into thematically related modules. A student will require three semesters to complete all the required modules (90 ECTS). The successful completion of all modules results in the granting of the degree "Master of Science in Process Engineering".
The table below shows the modules, the subjects covered, and is arranged chronologically. For a more detailed explanation of the study program structure and requirements please consult the Special Part of the Study Regulations relevant to MPE.
The Master's thesis can be prepared at UWM or Offenburg University, or at any other suitable university, research institute or industrial company of the student's choice.
Zu Beginn des vierten Semesters haben die Studierenden die Wahl zwischen einem der drei folgenden Schwerpunkte:
Im Schwerpunkt Umweltverfahrenstechnik vertiefen Studierende in Vorlesungen und Laboren ihr Wissen über die Schadstoff-Analytik mit verschiedensten instrumentellen Methoden. Es werden zudem Verfahren dargestellt, die der Vermeidung von umweltbelastenden Stoffen in verfahrenstechnischen Prozessen dienen – immer vor dem brandaktuellen Hintergrund des Klimawandels, der Ressourcenknappheit und der Nachhaltigkeit.
In diesem Schwerpunkt geht es um die Energiewende durch Nutzung zumeist regenerativer Energien für Herstellungsprozesse, deren effiziente Realisierung und bestmögliche Verwertung. Zudem werden verschiedene Speichertechniken für unterschiedliche Energieformen und sinnvolle Umwandlungen, die sogenannten Power-to-X-Technologien, dargestellt. Studierende vertiefen ihre Kenntnisse über die Solartechnik, die Verwertung von Biomasse sowie die Batterie- und Brennstoffzellentechnik. Dieser Schwerpunkt beleuchtet die Energieformen, deren Speicherungsmöglichkeiten und Kopplungen mit all ihren Facetten für einen optimierten Einsatz.
Wasser rückt immer stärker in den Fokus, da es ein essentieller und zugleich rarer Rohstoff ist und oft nicht in der notwendigen Reinheit zur Verfügung steht. Die wachsende Weltbevölkerung und der Klimawandel verschärfen die Situation der Verfügbarkeit von sauberem Wasser für die Menschen und die Produktion noch zusätzlich. Im Schwerpunkt Wassertechnologie lernen die Studierenden in Vorlesungen und Laboren Methoden zur Trinkwasserherstellung und Wasseraufbereitung kennen. Es werden sowohl gängige Verfahren, als auch solche, die sich aktuell in der Forschung und Entwicklung befinden, vorgestellt. Die Biologie ist dabei die Grundlage. Als Prozesse rund um sauberes Wasser werden mechanische Verfahren wie die Flotation, Filtration und Membrantechnik aber auch die thermischen Verfahren vermittelt.
The modules in the master's degree program in MPE are designed to enhance and deepen students' knowledge the most important areas of process technology: chemical, thermal, mechanical, and biological engineering.
In addition, students also aquire knowledge of scientific working methods, economics, and intercultural competence. In the practice oriented phase, students get to know at least one external institution.
Graduates are well prepared for a career in civil service, private industry, or academics. For Process Engineering the Offenburg University does not offer an own PhD program, but there are limited options in joint projects with partner universities.
Investigating possibilities
Places that our graduates are typically in demand:
the chemical industry
the pharmaceutical industry
biotechnology companies
medical companies
equipment and plant engineering companies
governmental and non-governmental regulatory companies
insurance companies
research institutes
institutions of higher education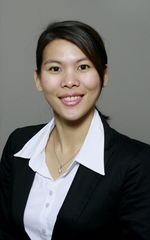 Dr. Supasuda Assawajaruwan
Process Engineer-Evonik
" I have been blessed with being a student at the Graduate School of Offenburg University. Offenburg University did not only give me great practical knowledge and perspectives in technology and engineering, but also wonderful and convenient lived experiences in Germany. I feel grateful to generous people at the University who supported me unconditionally to move forward and fulfill my dream of graduation and career goals. Without them, I would not have become who I am today."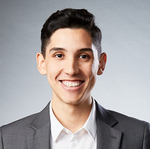 Janathan Serna Solórzano
Process Engineer-Roche Pharma, Switzerland
"Offenburg University provides us with the right environment and the tools to prepare ourselves for the challenges out there. Make the best use of this time, take the best out of it, have fun and always dare to go the extra mile. The rest will fall in place".
Are you attracted by our international master's degree Program Process Engineering and meet all the requirements? Then you are invited to apply online through HISinOne.
There are 20 places per academic year.
Application deadline for the winter semester:
Please use HISinOne to enter your personal data:
At the end of the first selection process (in April for winter term) you will be informed if your application was short-listed. In this case you will be invited to send your complete application documents by postal mail.
Thanks for your patience!