M. Sc. Renewable Energy and Data Engineering
Study conventional and renewable energy systems, smart grids and their underlying algorithm, and energy effciency measures at Offenburg's newest international Master's degree program (M. Sc.).
One of the greatest challenges of our time is the sustainable supply of energy to the growing world population. This requires a fundamental upheaval of the energy sector worldwide - and can only be mastered with well-trained engineers who help shape these change processes. In concrete terms, efficient energy systems must be planned, built and operated using high-performance methods. The master's program "Renewable Energy and Data Engineering" at the University of Applied Sciences Offenburg prepares you for exactly these tasks.
You will learn about solar, wind and water energy, biomass and conventional fuels with regard to conversion into electrical energy. Furthermore, you will acquire knowledge about energy storage, electrical grids, energy applications and energy management. In particular, you will learn the latest methods in energy informatics, data analysis, and power system modeling and simulation.
Many of our professors and teaching assistants have practical work experience in global energy companies, engineering offices or consulting firms.
Through lectures and discussions, students learn all about the current issues in the energy sector. The Renewable Energy and Data Engineering Master's program enables its students to develop a comprehensive expertise in the fields of energy systems and energy management - but always while taking into account all relevant economic, social and political conditions.
Graduates of our program will be well prepared for leadership positions all over the world due to its international orientation.
RED at Offenburg University of Applied Sciences
Offenburg University of Applied Sciences enjoys an excellent reputation; it has been awarded the title of "Reform Fachhochschule" by the "Stifterverband für die Deutsche Wissenschaft" (Donors' Association for the Promotion of Sciences and Humanities in Germany) and consistently performs very well in nationwide university rankings.
Offenburg University of Applied Sciences is not a mass university. Students benefit from the advantages of a manageable educational institution with individual support from the lecturers and extensive services, as well as close links with the regional economy.
The energy sector is becoming more and more complex, with an increasing number of decentralized power units, many of them based on solar and wind and thus fluctuating in supply. We see a trend towards local energy and load management in conjunction with storage, as well as new demand types due to e-mobility, heat pumps, LED lighting and increasing use of power electronics.
Future power grids have to ensure power supply with fewer conventional large power plants and new power flow situations. New market structures are required that satisfy the needs of an increasing number of market players and stakeholders.

This complexity can only be managed by means of a profound, system-level understanding of the various energy systems in combination with modern IT and data engineering methods. As part of the Power and Data Engineering degree course, students learn, discuss, and perform case studies in these intersecting fields.

An integrated approach is used in the program to create linkages between the knowledge gained in several areas. The individual courses in the program are grouped into thematically related modules.
The program takes three semesters to complete, resulting in the granting of the degree "Master of Science in Renewable Energy and Data Engineering."
See the Study Program page for an overview of the program and individual modules, and a brief description of the courses.
A qualification in Renewable Energy and Data Engineering opens doors to fulfillling and successful careers in a wide range of sectors, including the following:
energy companies with worldwide operations
international utilities
regional utilities in Germany
international engineering companies
manufacturers of power plant equipment for renewable energy conversion
grid operators
energy trading companies
energy research institutes
public agencies in the energy sector
energy management positions in various branches
In cooperation with one of our partner universities, Offenburg University also offers some graduates of our Master's degree programs the possibility to pursue a doctorate, as for example at the University of Freiburg's Graduation School KleE in cooperation with the Fraunhofer ISE institute.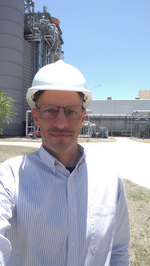 Gabriel Millan
Power Plant Manager - EPEC
"After some years, looking back at my postgraduate times, I cherish moments at Offenburg, not only for the technical knowledge, but above all for the chance to learn from other young colleagues from different areas and cultures and to experience the German way of thinking".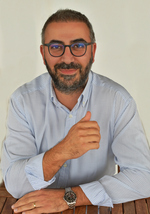 Kivanc Uclertopragi
Chairman - Transpasifik Eberji Mühendislik A.S.
"I've always appreciated the multi-cultural environment at Offenburg University which enriched my view of global energy aspects. The cultural diversity at the Graduate School gave us opportunities to analyze different approaches to a wide range of topics".
Applicants should meet the following requirements or their equivalents:
Academic Excellence: Your Bachelor's final grade should be above average
(B or better, 3.0 or better, ... )
Proof of English proficiency: TOEFL [550 and higher (PBT), 213 and higher (CBT), 79 and higher (IBT)] or IELTS 6.0 and higher in each competence area
German language proficiency (see note below): level B1 of the Common European Framework of References for Languages (does not apply for native speakers)
A bachelor of science degree in either Electrical Engineering, Computer Science, Mechanical Engineering, Process Engineering or Energy Engineering is recommended
Willingness to integrate into an international environment in which different cultures, ideas, perspectives, and approaches will be encountered
Readiness to attend German language courses in order to better learn about German culture and daily life in this country
An important note regarding the proof of your language skills:
It is not required to prove your English and German proficiency at the time of application - your application will still be taken into account by the Selection Committee regardless of your language skills.
However, it is absolutely essential to prove your language skills BEFORE starting the study program in October.
Should you be selected for the program without having submitted any language certificate yet, your admission will be provisional – and turned into a final admission only after providing the missing documents (by the beginning of October the latest). If by the beginning of October these documents are still missing, your admission will not be finalized and you won´t be enrolled in the program.
Thank you for your interest in applying to our Master's degree Program Renewable Energy and Data Engineering.
Your application for the winter semester should be entered online through <link hisinone.hs-offenburg.de/qisserver/pages/cs/sys/portal/hisinoneStartPage.faces - external-link-new-window "Opens external link in new window">HISinOne</link>
Application deadline for the winter semester:
For applicants who need visa: March 31st
Due to the large number of applications that reach us every year a two part application process has been introduced.
Part 1:
Apply to the program using our online application system (<link hisinone.hs-offenburg.de/qisserver/pages/cs/sys/portal/hisinoneStartPage.faces - external-link-new-window "Opens external link in new window">HISinOne</link>). The selection committee will then screen your online application.
Within four weeks you will be notified as to whether or not you have been selected to provide a complete application. We try to make our decision as quickly as possible to enable students, that are not chosen to participate in Part 2, to pursue other opportunities.
Thank you for your patience!
Degree
Master of Science (M.Sc.)

Language of instruction
English (first semester) and German (second semester)
Duration of program
3 Semesters
Beginning of study program
Winter semester (October)
Registration Deadline
March 31
Tuition and fees
Fees per semester:
€ 1500 state tuition fee for non-EU citizens (exemptions see below)
€ 650 state tuition fee for a second degree (only for EU citizens who already obtained a master's degree from a German university)
€ 150 service contribution for EU citizens and other students exempted from the state tuition fees
€ 134 administration fees
Requirements
Above-average Bachelor's degree in Electrical Engineering, Information Technology or related field, TOEFL iBT 79 or IELTS 6.0, German A1 recommended, but not required, APS (only for applicants from China and Vietnam), two letters of recommendation
Internship
Professional experience preferred
Selection procedure
Yes
Accreditation
Yes
ECTS
90 credits
Important Links

Regulations on the formal course of studies and examinations as well as on the conditions for admission to examinations.
Content description of the teaching fields of the program